CAMP RIVER GLEN DEVASTATED
Help save UCLA UniCamp
It is with a heavy heart that we are announcing the closure of Camp River Glen after the site was ravaged by a 30-foot-tall flash flood from Tropical Storm Hilary.

We are determined to provide our youth campers and student volunteer counselors with a summer program in 2024. We are working diligently to make this happen at an alternate campsite. Stay tuned for camp dates!
October 14, 2023
On October 14, a group of volunteers came to River Glen to lay a footbridge across the river and help clear out debis from across the site. A huge thank you to everyone who contributed and stay tuned for camp cleanup events!
October 5, 2023
In the News Read about UniCamp in a recent story from the Los Angeles Times: "Column: For nearly a century, this camp has hosted city children. Tropical Storm Hilary destroyed it"
Volunteering Are you able to come to camp in the San Bernardino National Forest to help us repair camp? Click here to sign up for our volunteer interest list!
September 20, 2023
We are overwhelmed by the outpouring of support from our alumni, community, and campers and their families! UniCamp is no stranger to challenges and your support will get us through this.
Over the past couple of weeks, we've trekked to Camp River Glen several times to assess and document damages. Each trip was quite the adventure, off roading and fording the rushing Santa Ana River on foot. Given what we've seen, we estimate it will take at about 2 years to return to normal operations should the stars align.
Our number one priority is to ensure that UniCamp is able to provide the kids and student volunteers with a summer camp program in 2024.
We have our work cut out for us but the resilience of our staff and volunteers is strong. Over the coming months, we'll be looking for a home-away-from Camp River Glen and do what we do best – sing songs, play games, and get our volunteers ready for UniCamp's 90th summer camp season. We don't know where we'll land yet after the summer but with your support, we can ensure that the Woodsey Spirit and legacy of UCLA UniCamp lives on.
We still need your help! Your generous gift will enable us to continue our programs next summer as we plan our next steps for UniCamp and Camp River Glen. Please give generously and help spread the word to save UCLA UniCamp!
More images from Camp River Glen: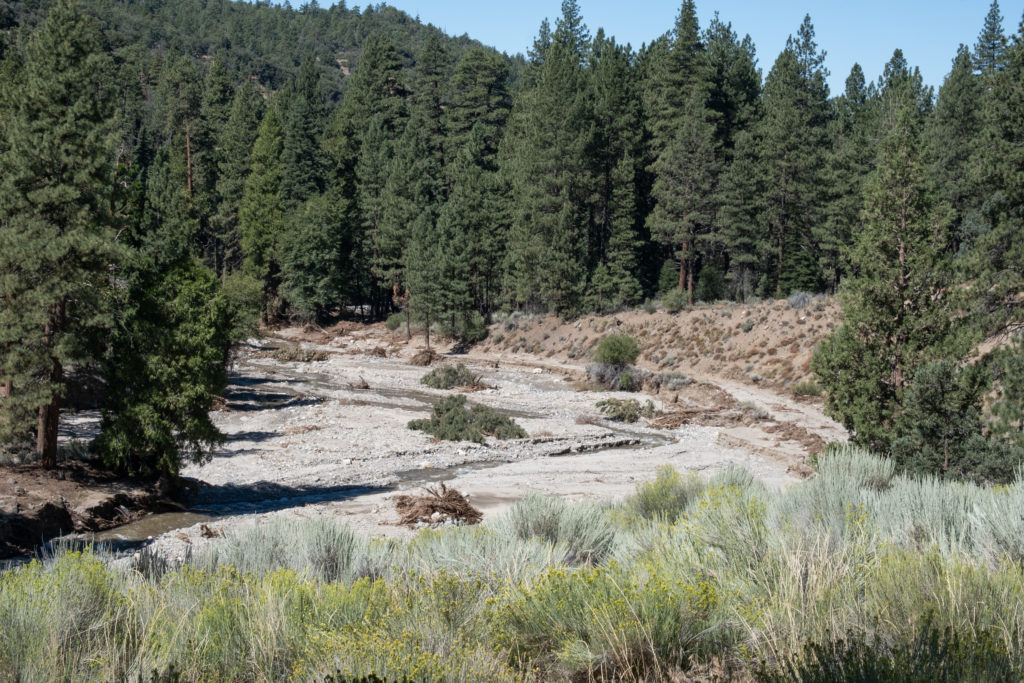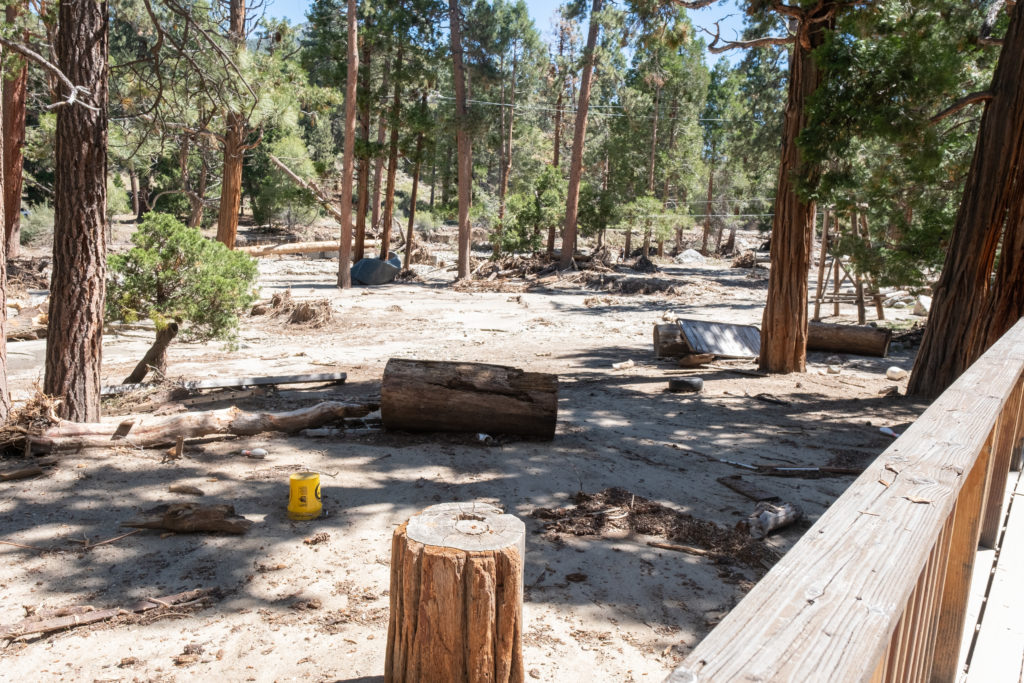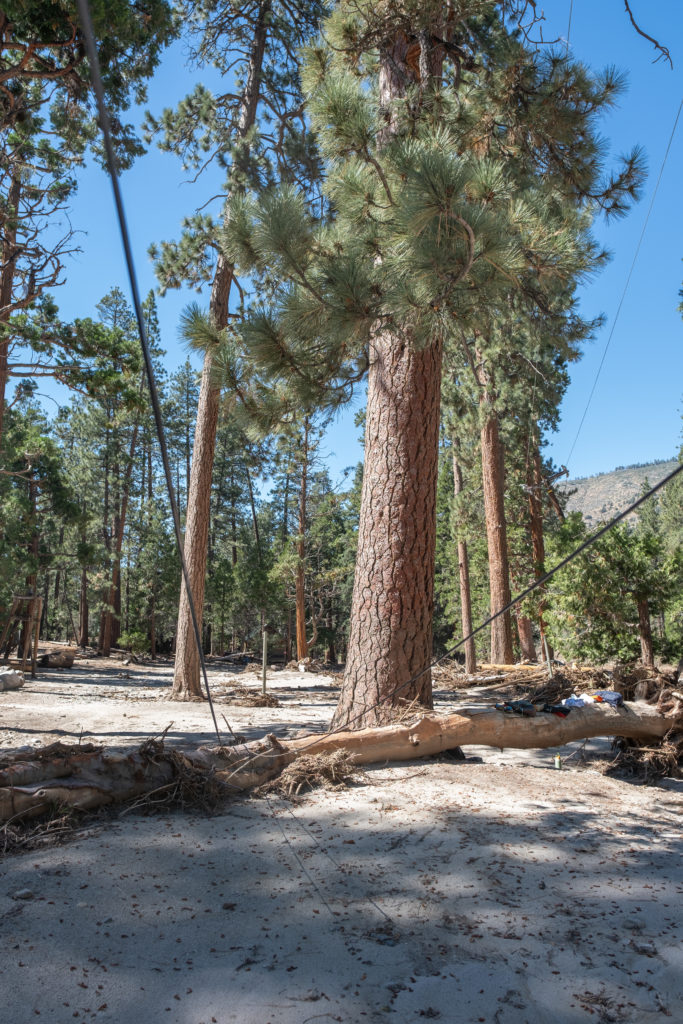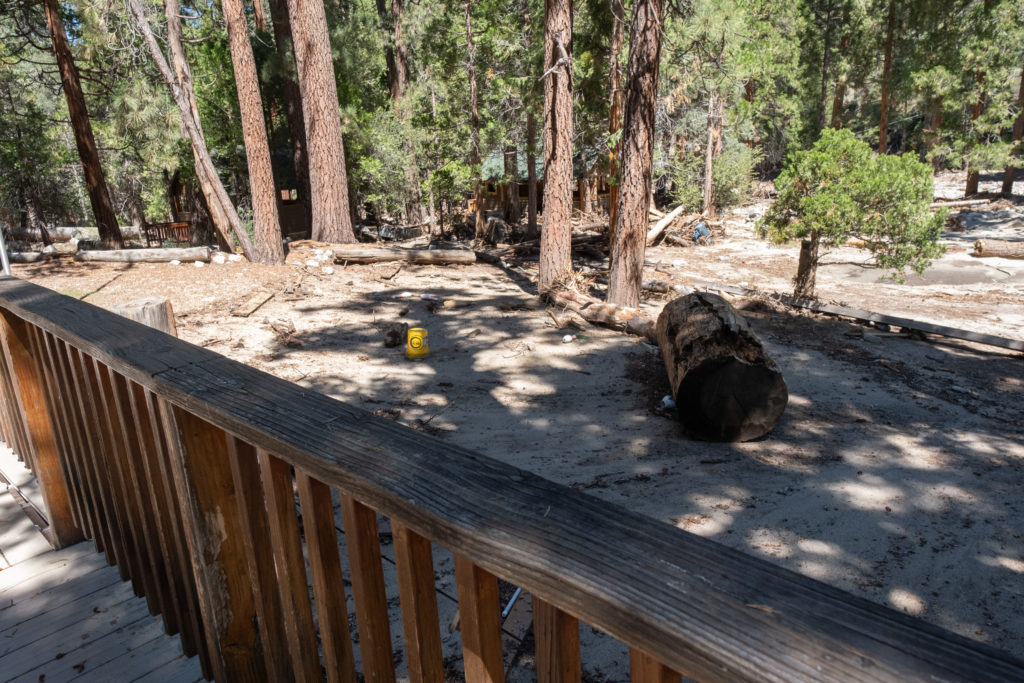 September 6, 2023
UCLA UniCamp's home at Camp River Glen has suffered catastrophic losses to its campsite from Tropical Storm Hilary on August 20, 2023. We lost multiple buildings and suffered heavy damage to numerous others, rendering them unusable and uninhabitable. The water system that provides clean drinking water is completely destroyed. The campsite remains cut off from all utilities and access is nearly impossible.
The 2024 summer camp season and UCLA UniCamp's 90th year remains uncertain. But what is certain is that we need your help so we can continue to serve the kids and volunteers for years to come. We will get through this, but not without your generosity.
We need your help! Please give generously and help UCLA UniCamp's legacy live on.
Damage assessments are still being done but total damages are expected to exceed $300,000.
Below are photos showing the magnitude of the devastation at Camp River Glen.
Bridge into camp
Instead of a road leading to and from the bridge, there is now a deep trench on both sides. The railing has been torn off the bridge and a debris flow deposited multiple full-size trees on top. The only way into the campsite currently is by fording the river on foot. The bridge is vital to carrying busses of campers, food deliveries, maintenance equipment, and more.
Before
After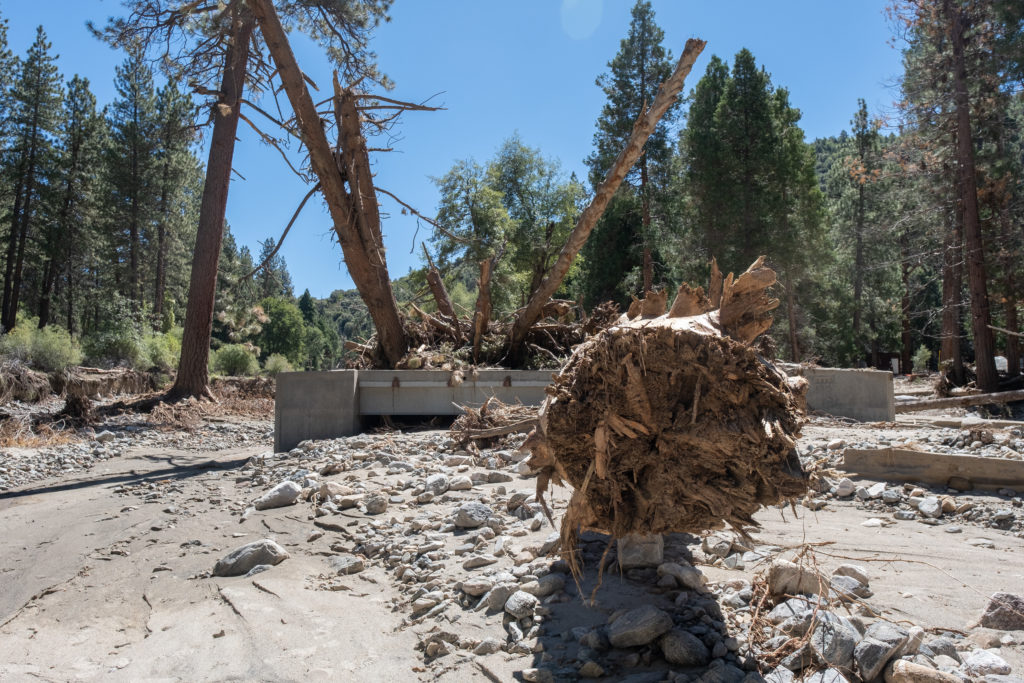 Line-up & Rainbow cabin
Water carried debris to the line-up area. Logs and equipment were moved around and severely damaged.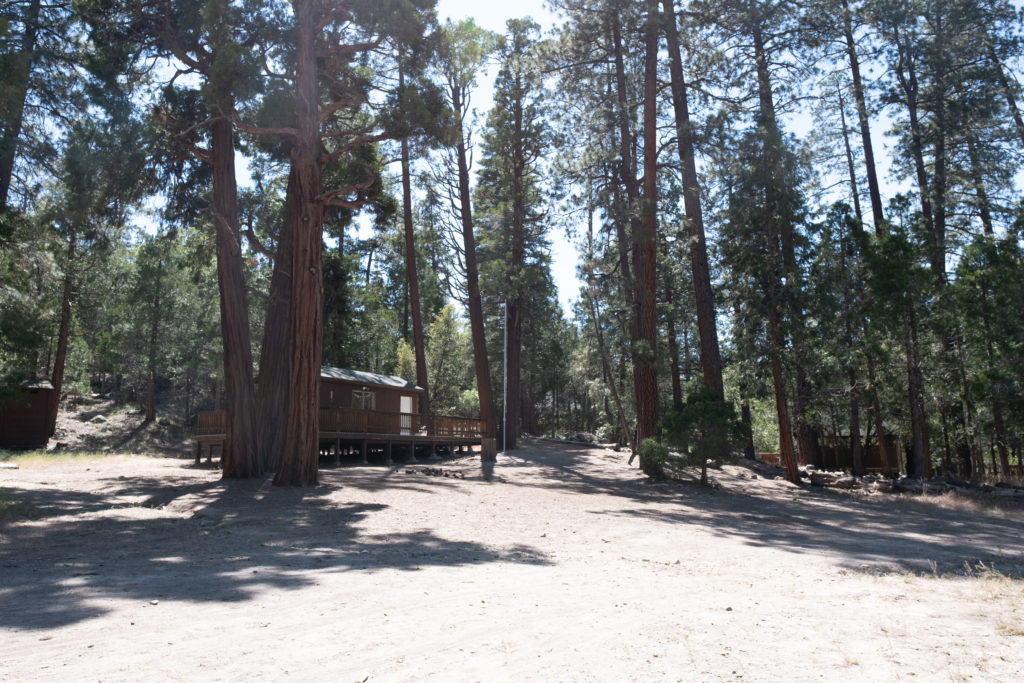 Cabin 1
Cabin 1 was hit by a debris flow that damaged the sides to the cabin, tore off the entrance walkway, and ripped out one of the supports. The cabin has been red-tagged by the county.
Before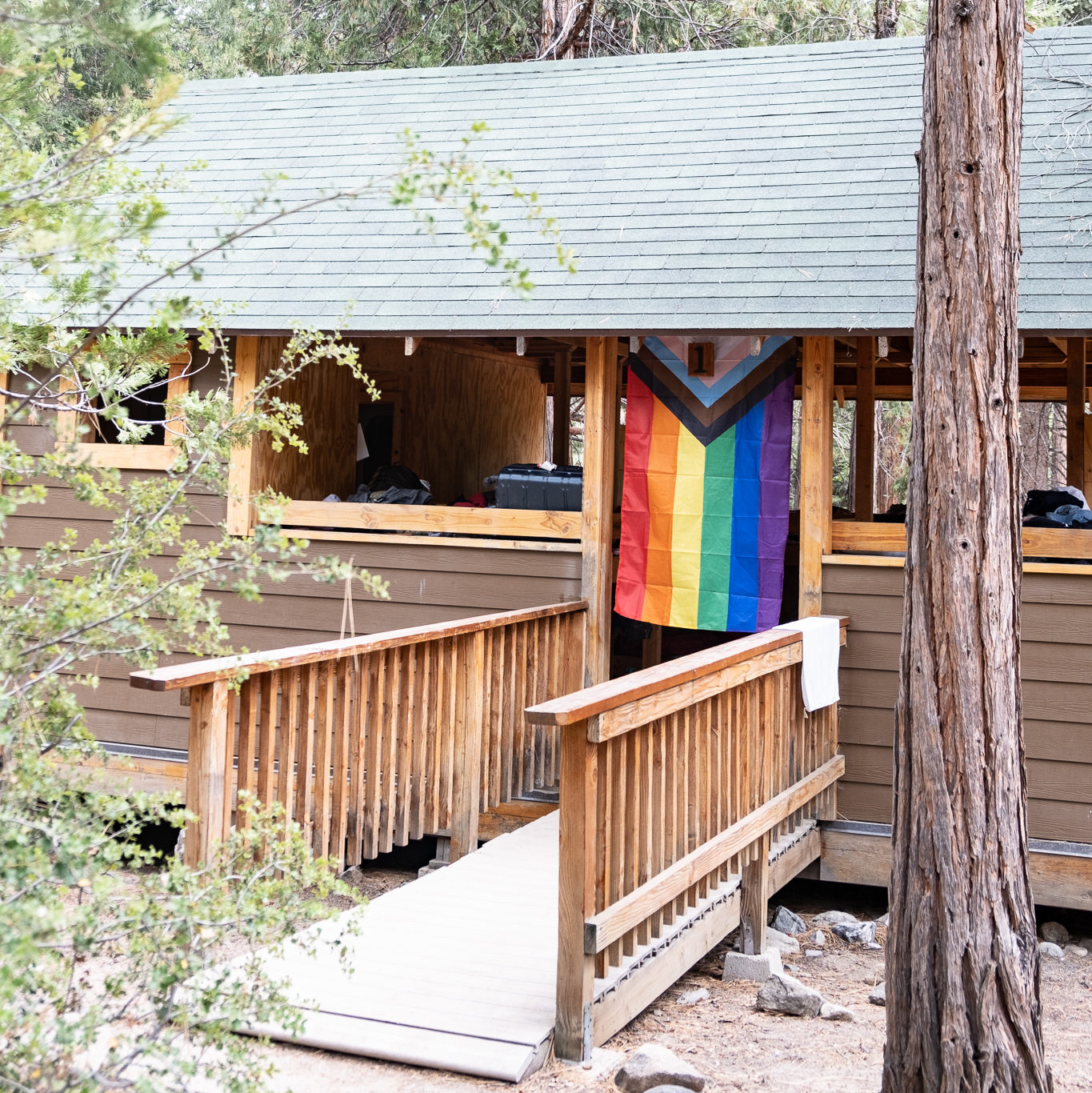 After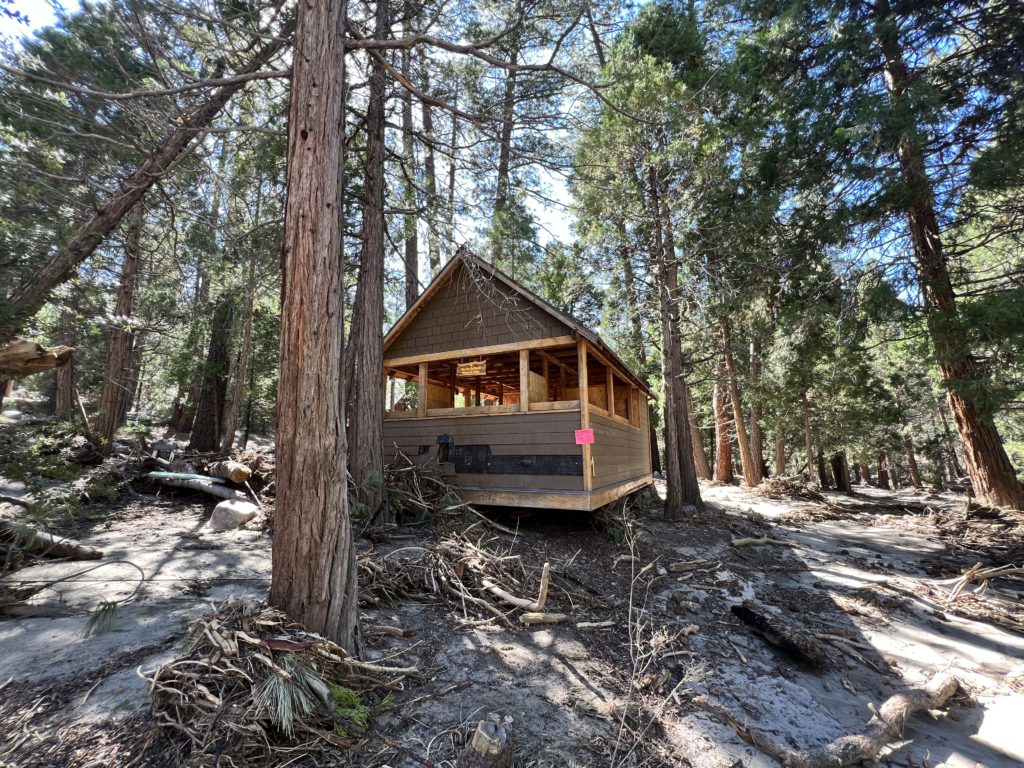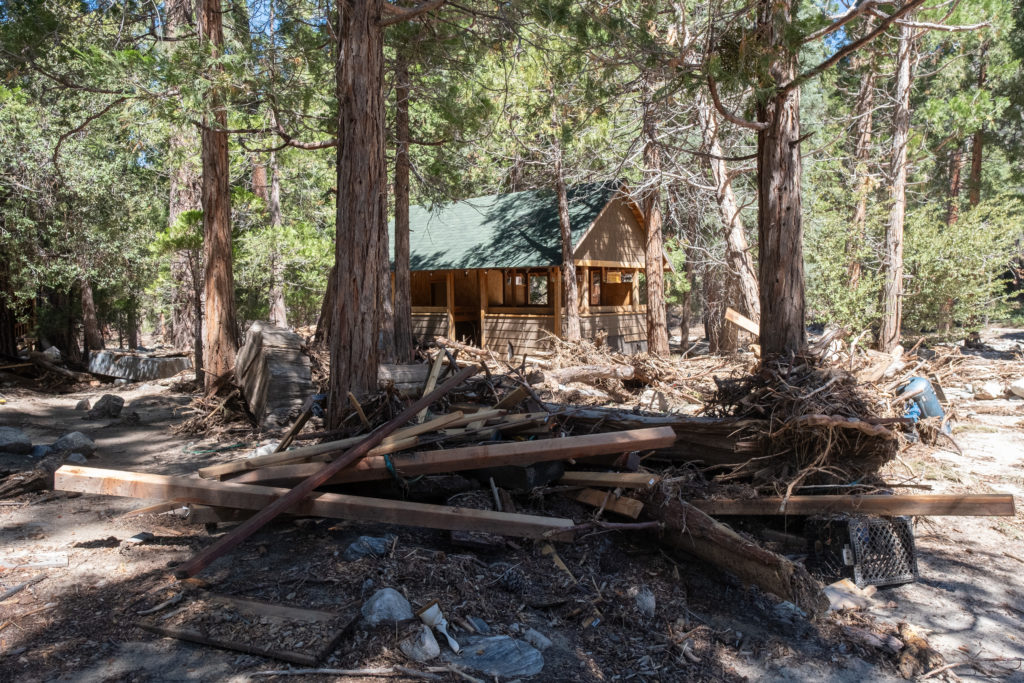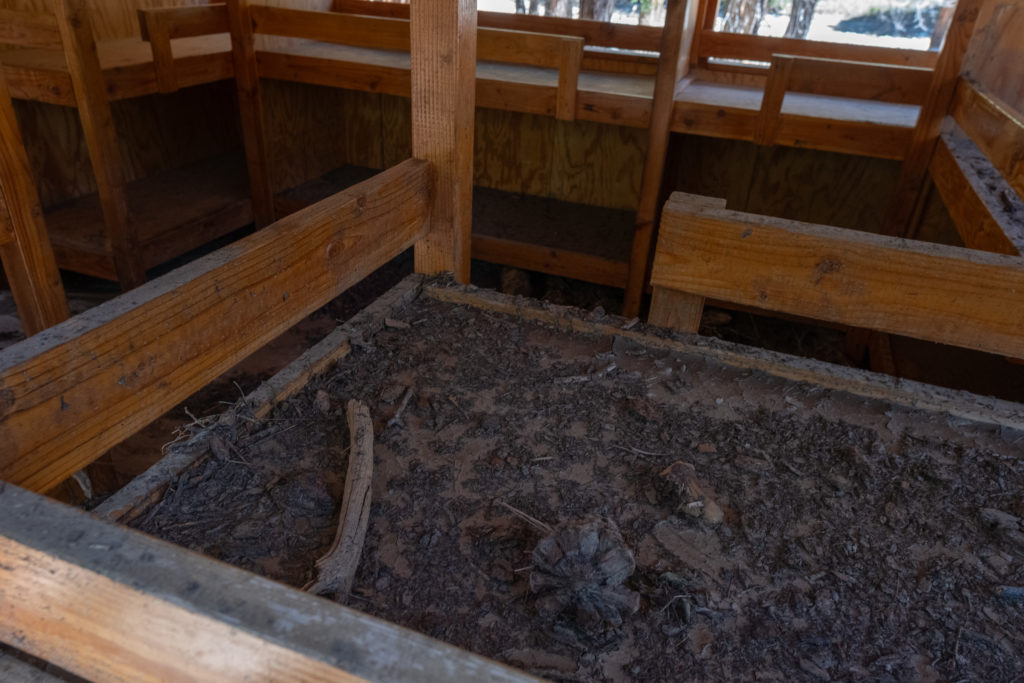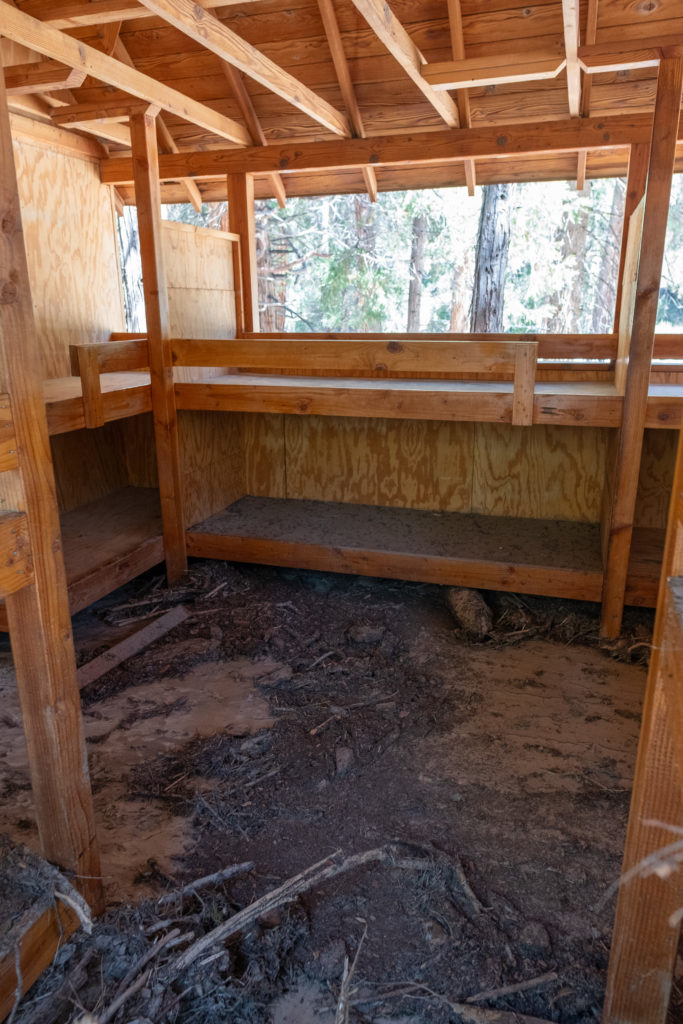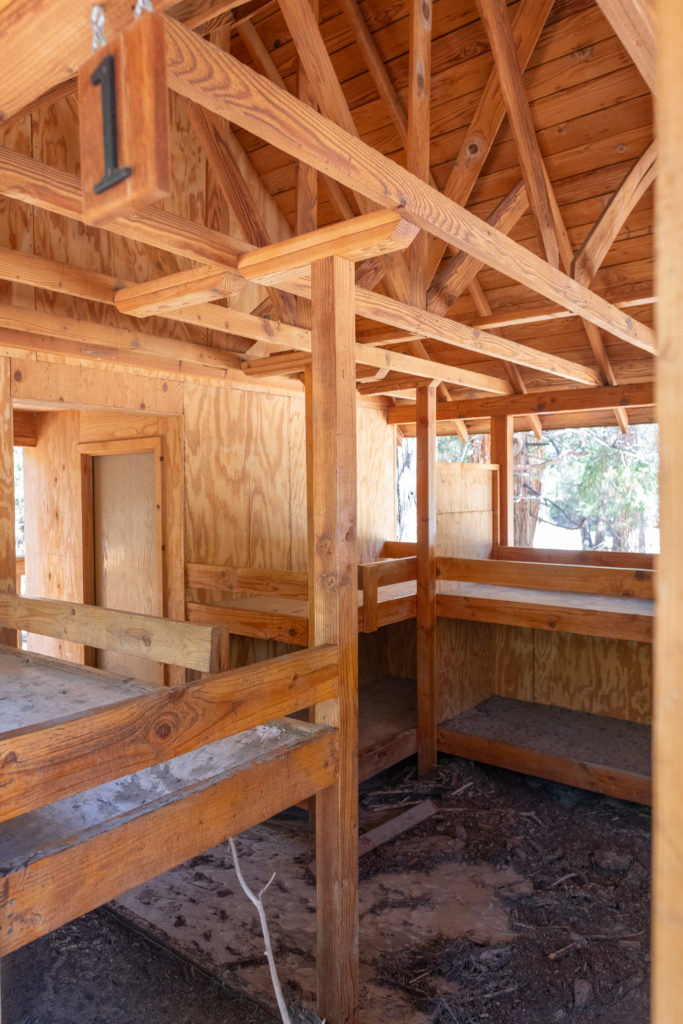 Pump house & water system
The pump house, which contained UniCamp's water treatment system, was completely destroyed. Water tanks were pushed hundreds of feet downstream and torn apart. Camp River Glen isn't connected to a public water supply, so without the pump house, the campsite doesn't have water.
Before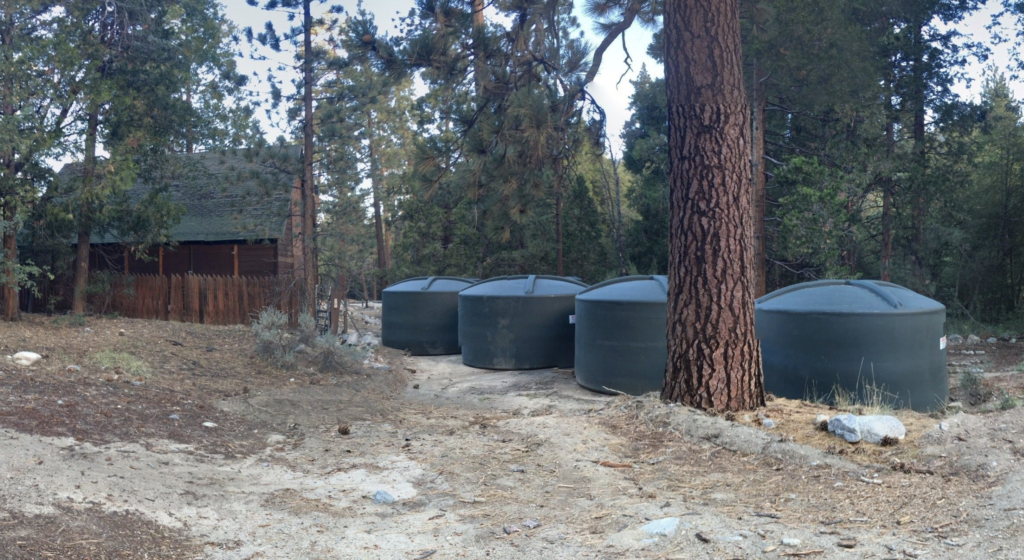 After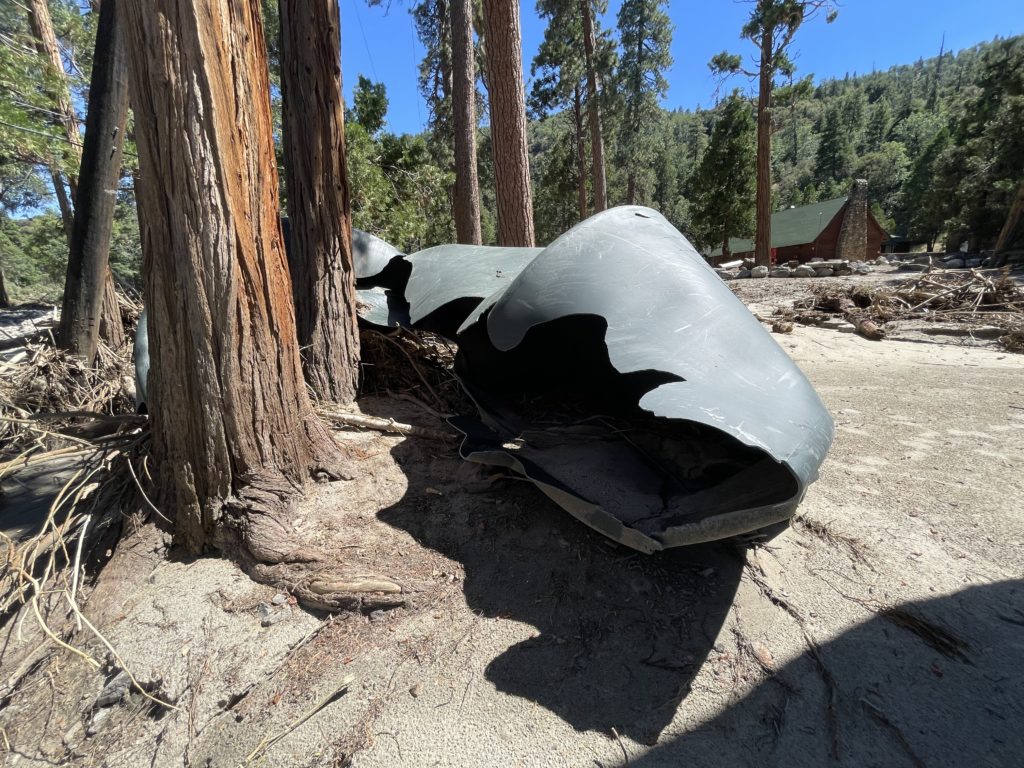 Garage
Camp River Glen's garage is used to maintain the campsite. The flash flood flow slammed into the garage, causing damage to two walls and pushing them off of the foundation. The building is no longer structurally sound and has been red-tagged by the county.
Before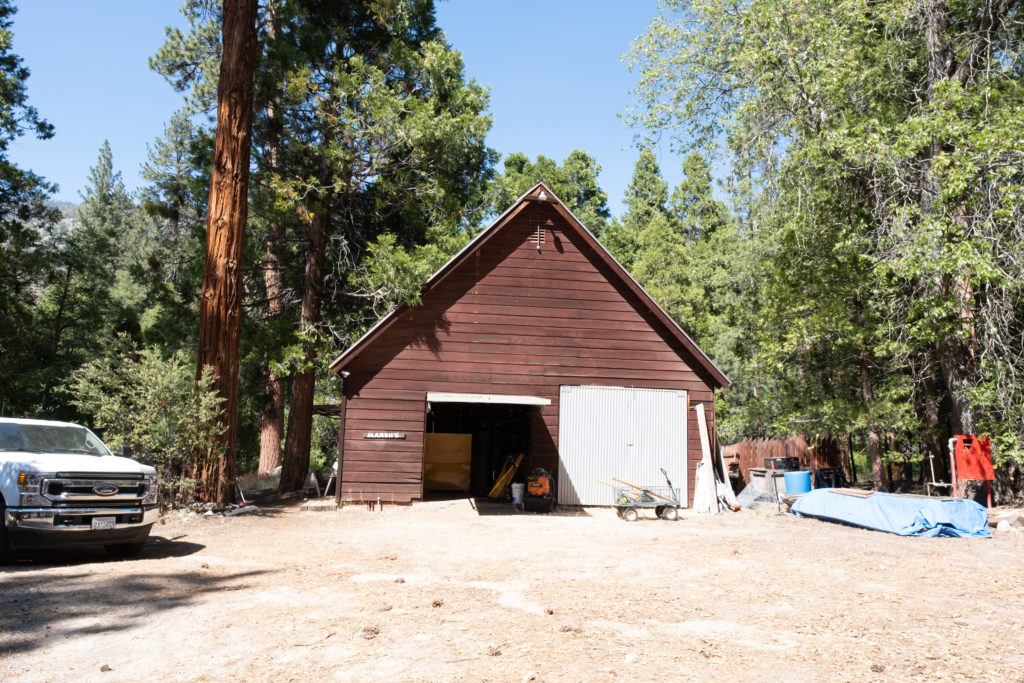 After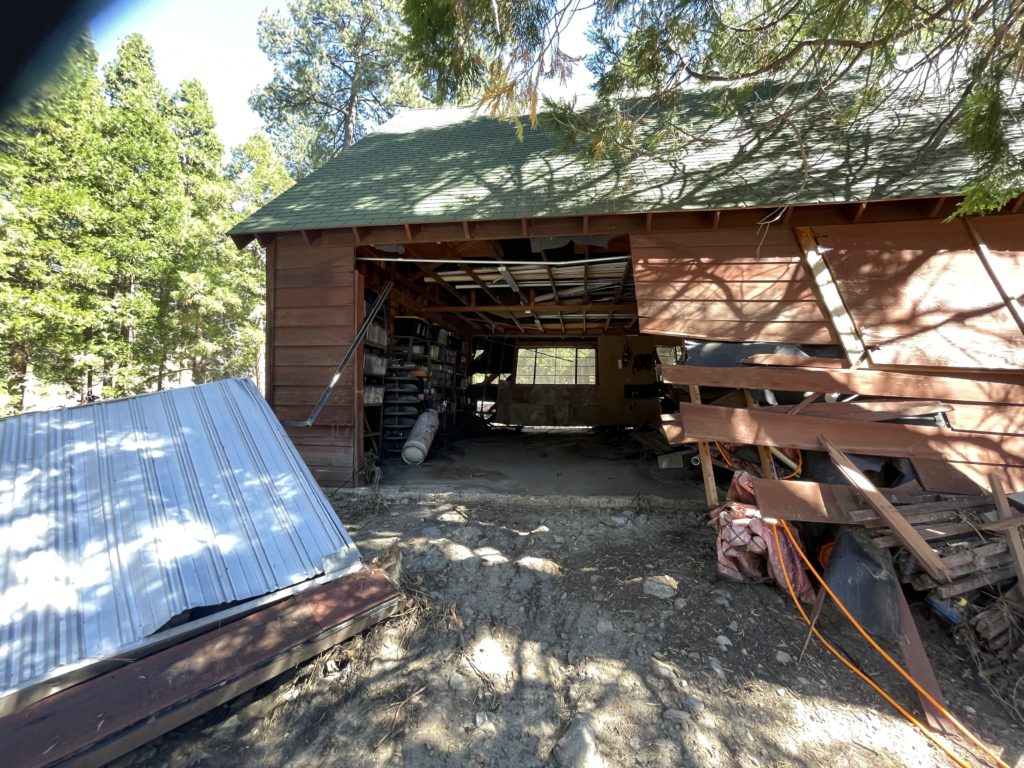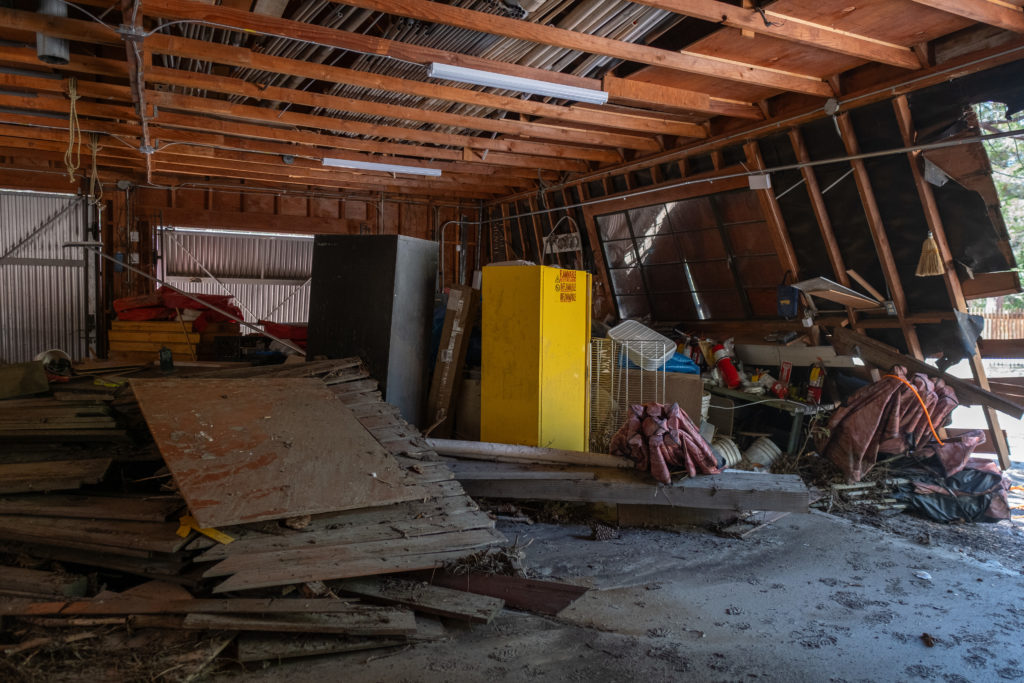 Gaga pit & Alpine tower
The gaga pit was carried into the center of the alpine tower along with other debris. The alpine tower was covered in debris and had moderate damage.
Before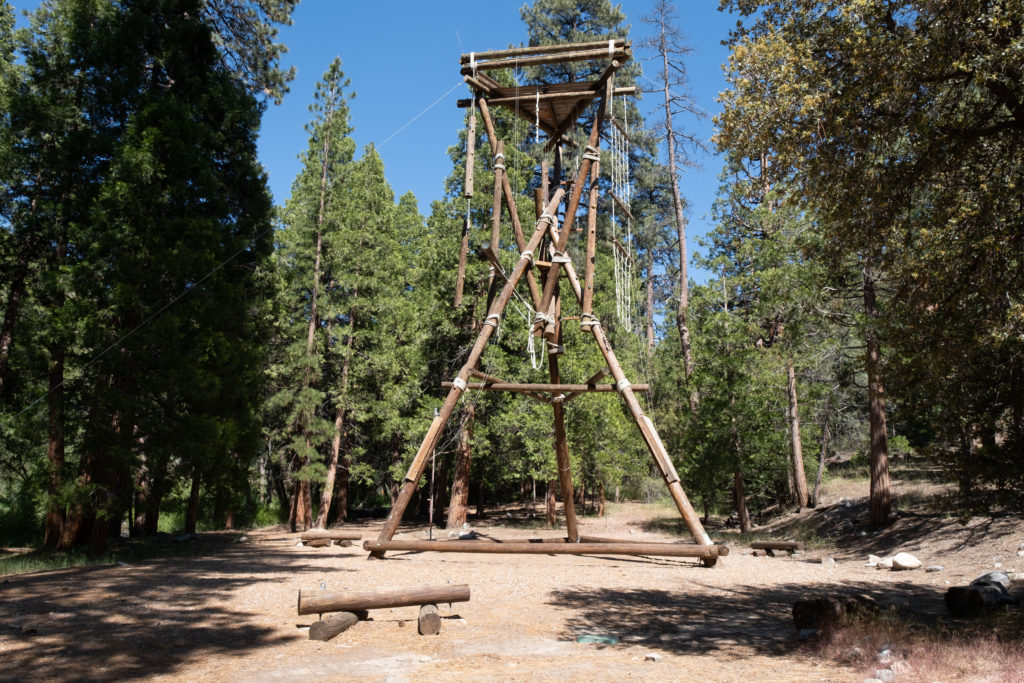 After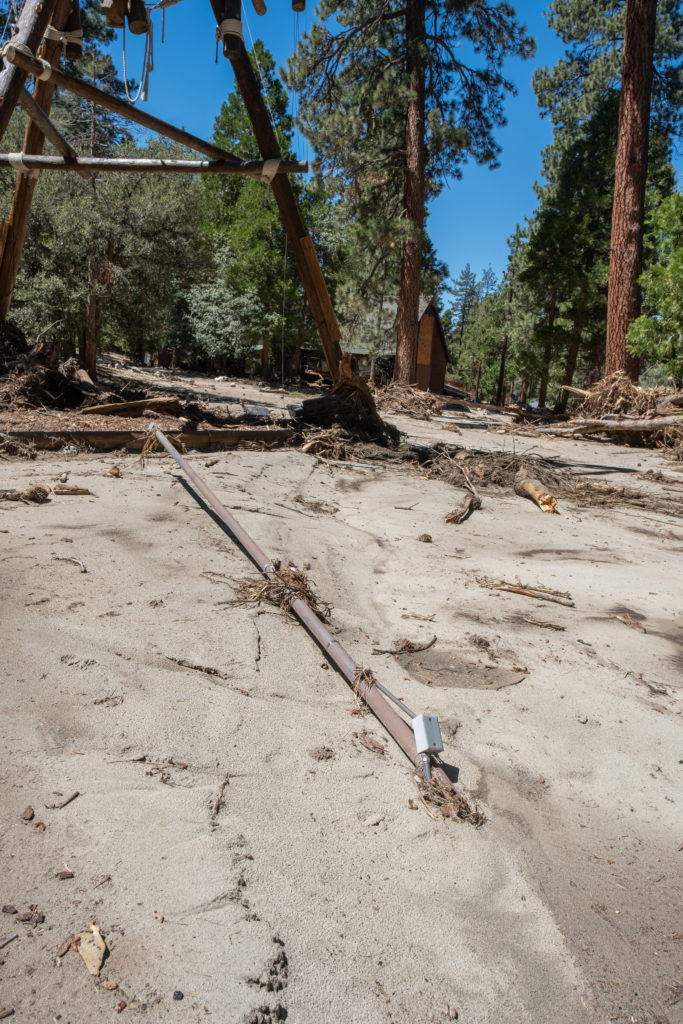 Other damage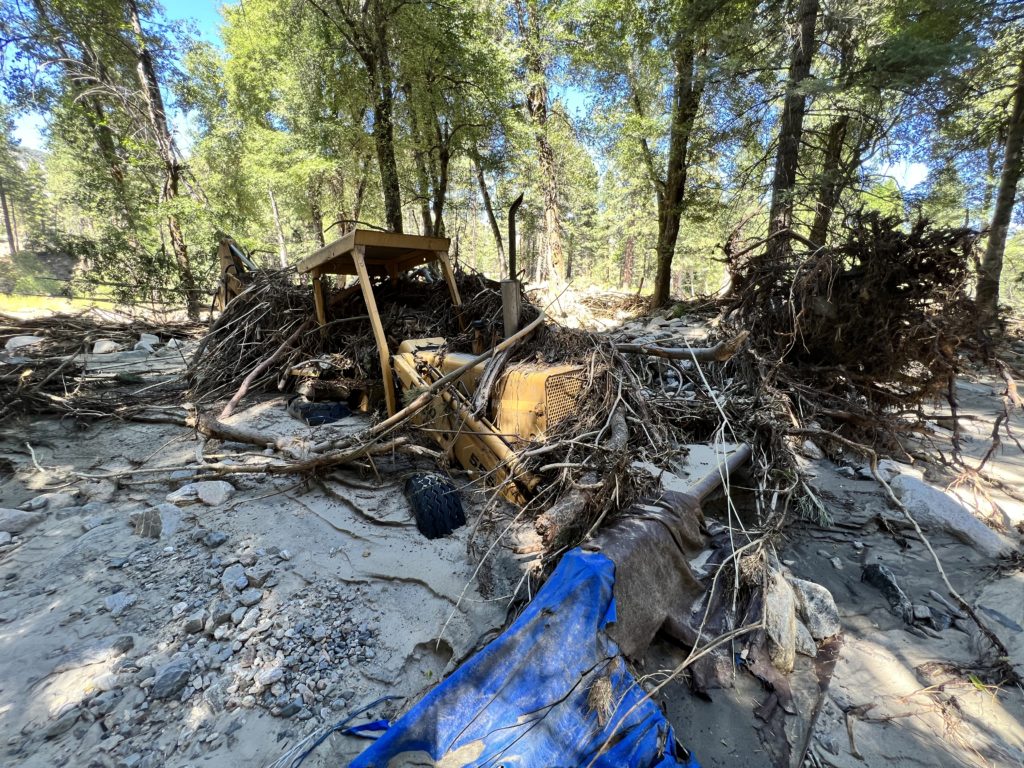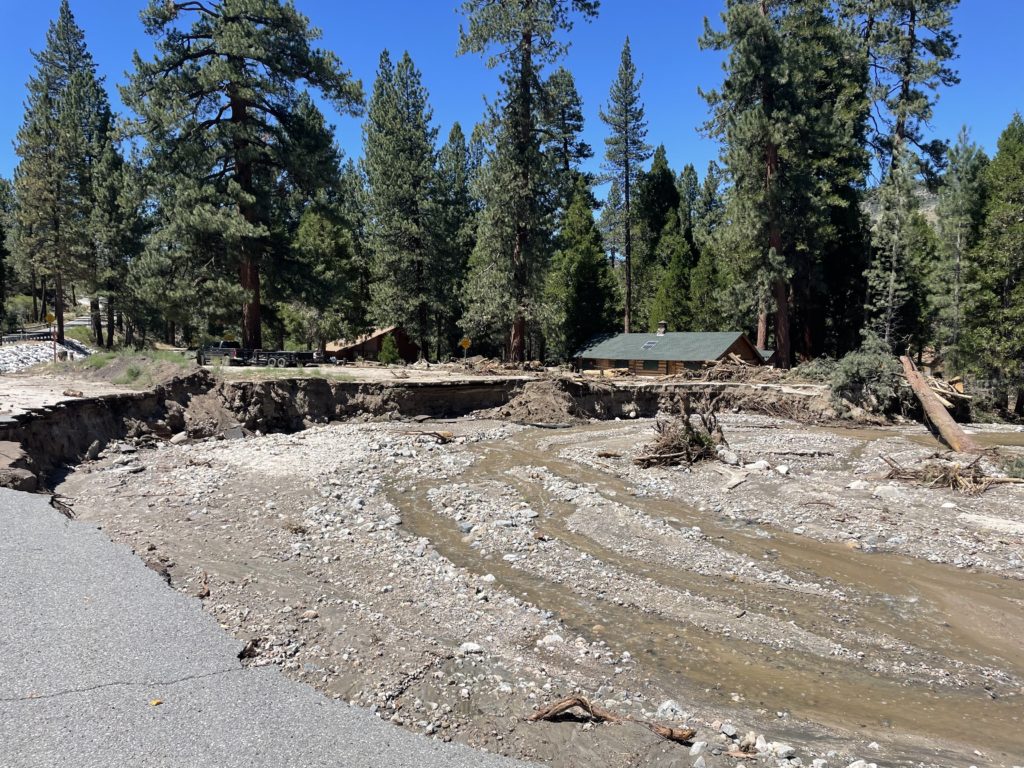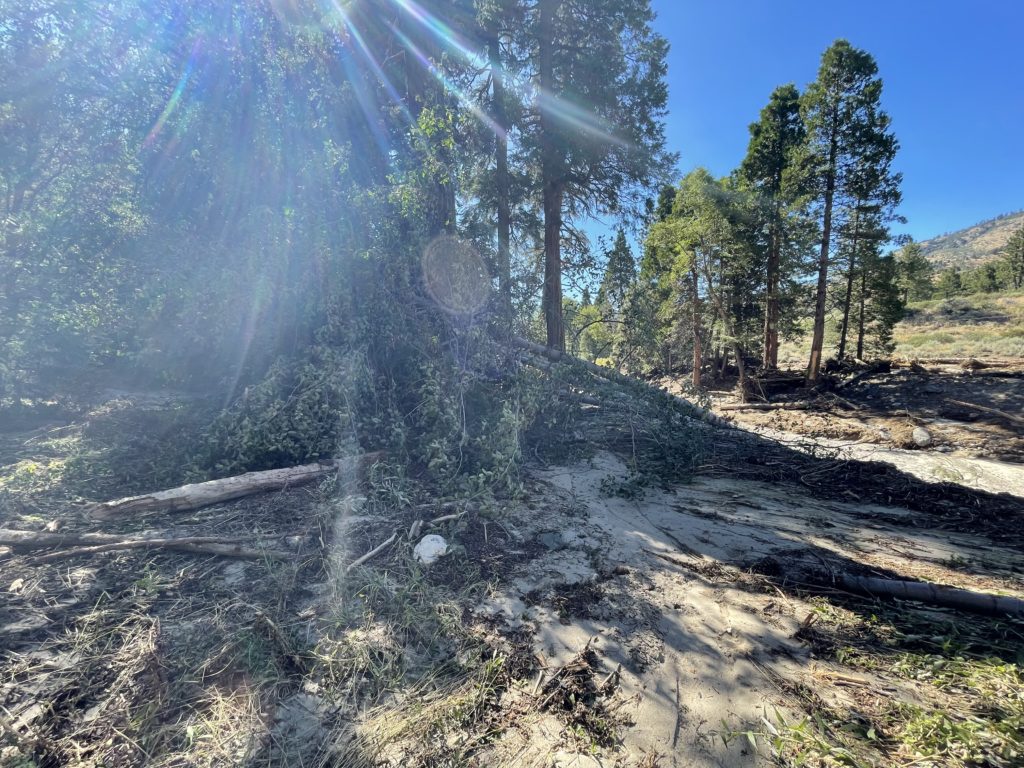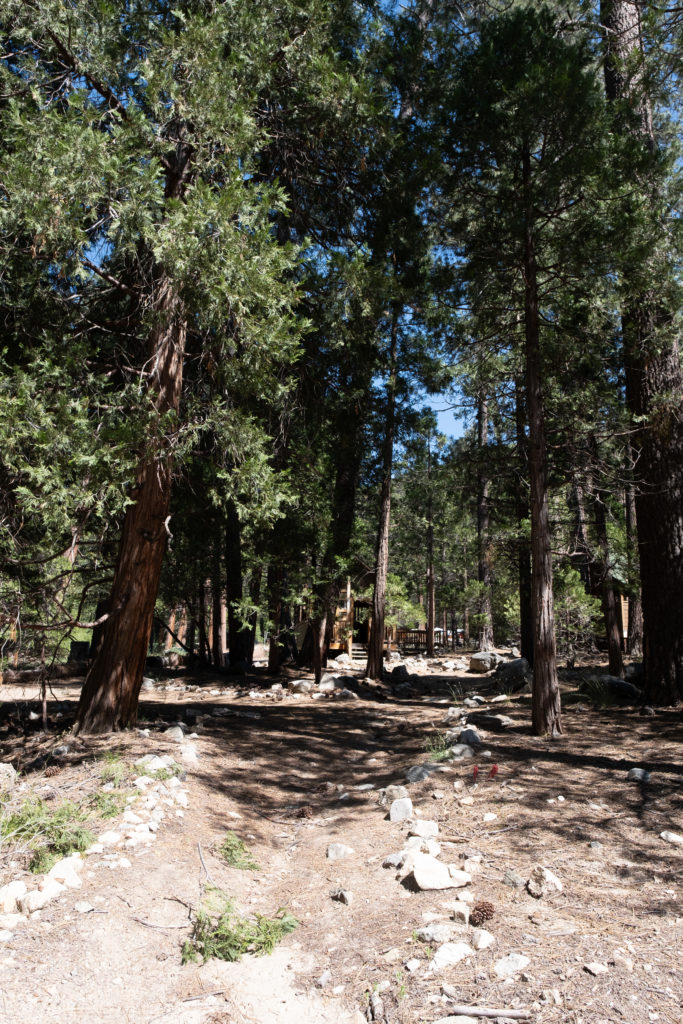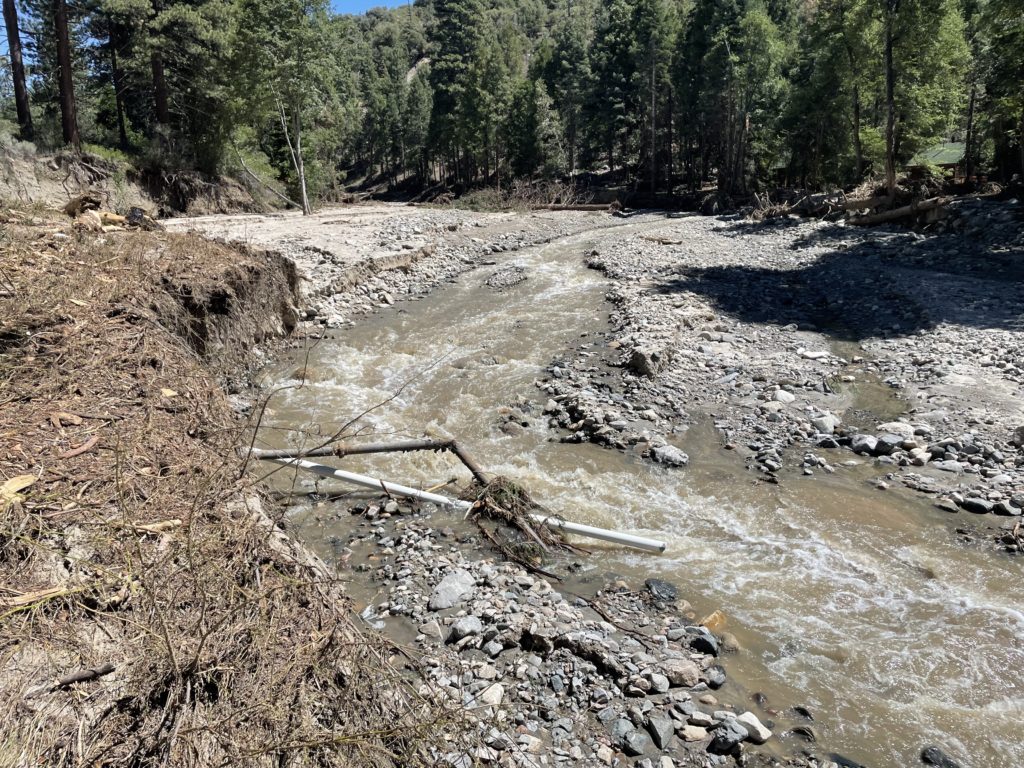 About UCLA UniCamp
UCLA Student's Official Philanthropy
UniCamp is an independently funded 501(c)3 that annually links 500 UCLA student volunteers with over 1,200 urban LA youth.
UCLA UniCamp is the official philanthropy of the Students of UCLA. UniCamp is an independently funded non-profit that connects UCLA with the community. Each year, UCLA UniCamp inspires over 1,200 children from urban communities to envision brighter futures by sending them, along with 450 student volunteers, to its residential outdoor summer camp. Because of UniCamp, both volunteers and campers have a chance to: Lead, Play, Learn.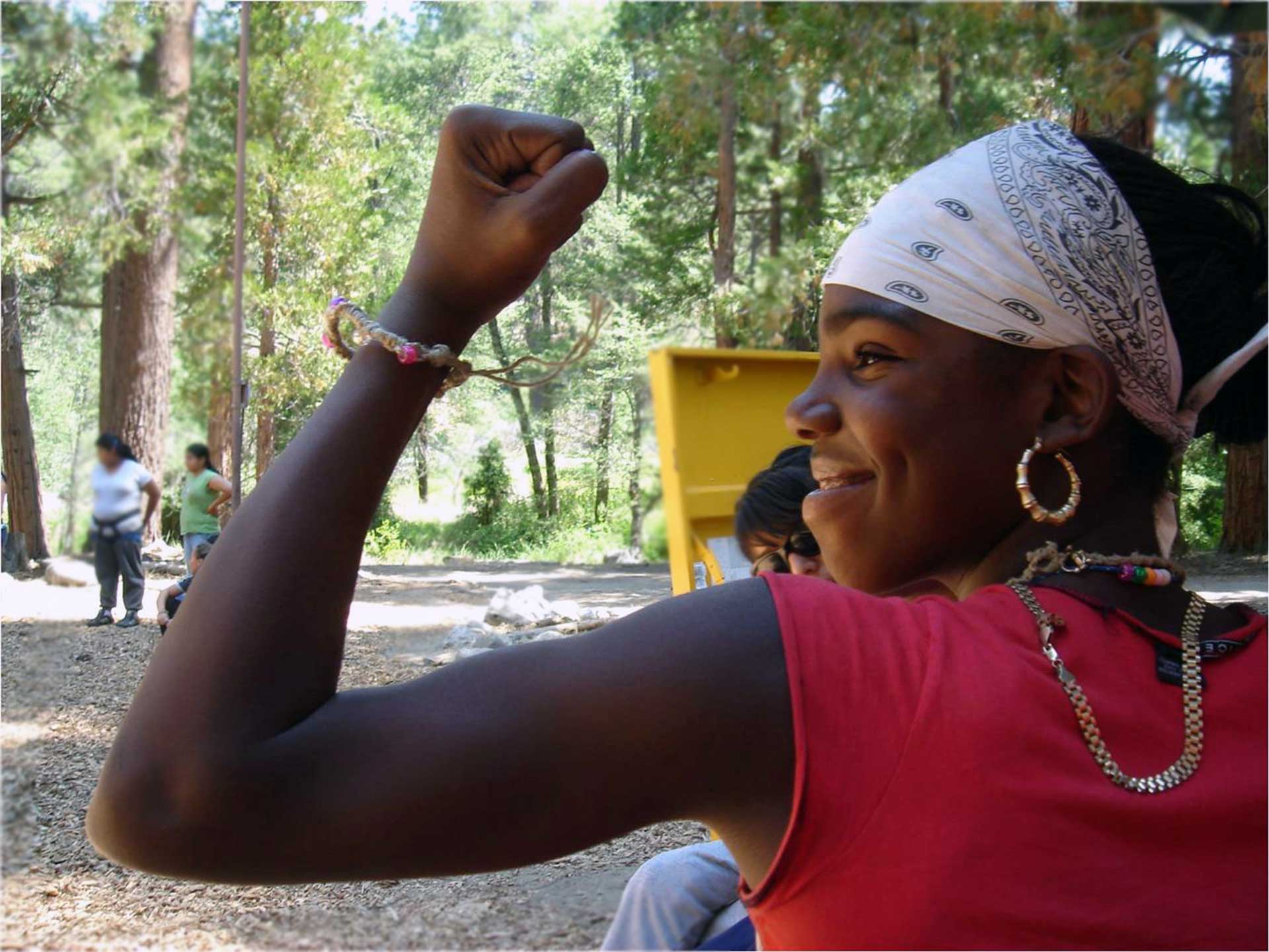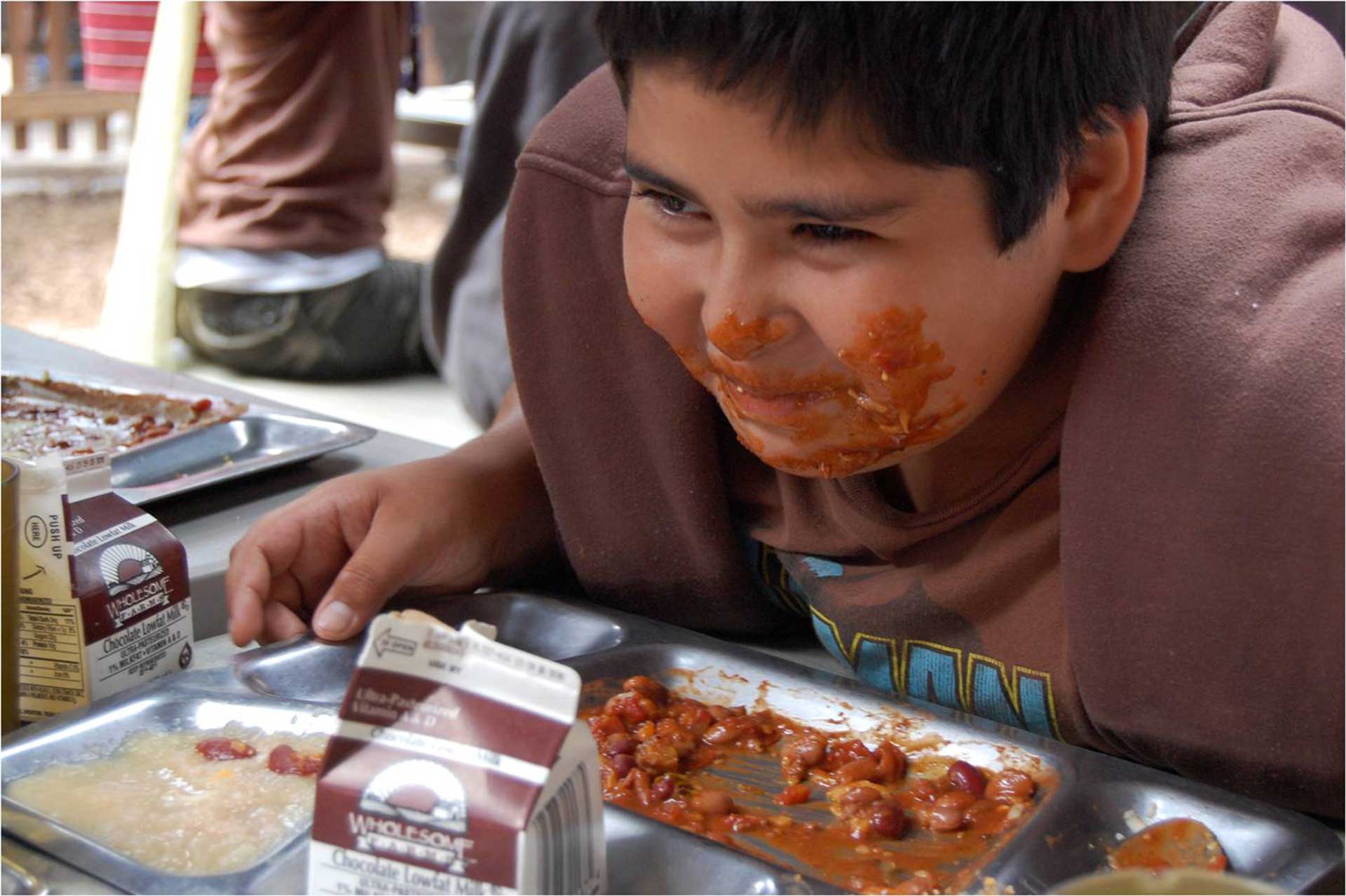 Continuum of Care
Creating the opportunity for today's kids from underserved communities to become UCLA UniCamp campers.
Enabling today's campers to become tomorrow's student volunteers.
Empowering today's UCLA student volunteers to become tomorrow's community leaders.
Creating opportunities for Community Leaders to contribute to the successful development of today's underserved kids.
Serving LA Youth since 1928
UniCamp has served over 60,000 youth and over 10,000 volunteers over the past 85 years.
Programs
Classic UniCamp
Ages 10-14
Classic UniCamp serves campers ages 10 – 14 and is our most traditional residential camp program. Campers have the opportunity to explore the outdoors and participate in traditional camp programs such as: archery, arts & crafts, or rec. and also have the chance to push themselves with programs such as: the alpine climbing tower, sailing, or mountain biking. In addition to the traditional camp experience, each Classic UniCamp session partners with a Los Angeles area nonprofit or after-school program to address a specific social initiative. Throughout each camp session there will be special programs to address that week's initiative.
Older Camper Programs
Ages 15-17
Specialty camps are available for campers ages 15 – 17 and are designed to push campers out of their comfort zone and challenge them to become leaders within UniCamp. Participants are taught program specific skills and asked to take more leadership responsibilities around the campsite.
Contact Us
UCLA UniCamp is an equal opportunity provider.