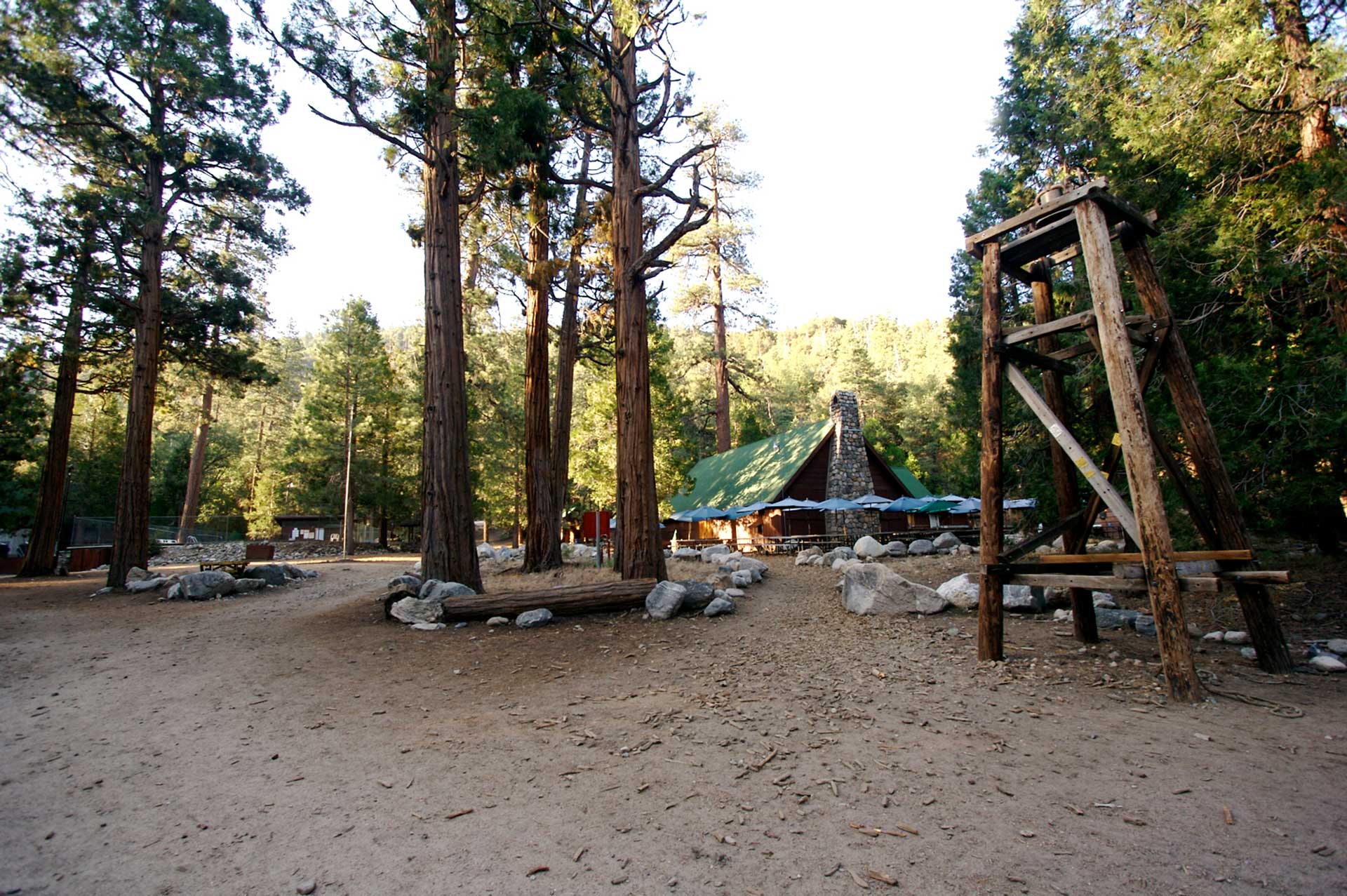 Campers
Why UCLA UniCamp?
Children in LA have a hard time seeing the stars or listening to a flowing river as they go to bed. Camp offers the chance to experience nature while getting away from the stress of everyday life in the city. Camp gives us the chance to breathe fresh air and drink clean water and stop trying to be cool and just be a kid. Plain and simple, camp is a place where you can reinvent yourself, meet new friends and just have fun.
Your experience at UniCamp will vary depending on which session or program you are a part of. Each week of UniCamp and OCP Program center around the foundations of a traditional residential summer camp. Participants start by selecting a "Camp Name" to express their individualism. Cabin groups of like aged individuals are then formed with 2 – 4 UCLA Student Volunteers as their counselors. During the week you will sing songs, play games, explore nature, hike, bike and climb, all while bonding with the cabin and student volunteers.
Each week and OCP program has specific activities that will only take place during that week of camp, focused on the program's theme. There are no two weeks of camp that are exactly like one another.
Camper Registration
Camper registration is open. Spots are first-come, first-served, so register early to ensure you have a spot in the session of your choice. Unless otherwise noted, each session has programs available for ages 10-17.
Summer 2023 schedule was:
Session 1 (for UCLA Community School students): June 24-30
Session 2 (The Village Session, ages 13-17): July 9-15
Session 3: July 15-22
Session 4: July 22-29
Session 5: July 29 – August 5
Session 6: Aug 5-11
The summer 2024 schedule will be released by early 2024.
Email us at registration@unicamp.org if you have any questions and we look forward to seeing you at camp this summer!